See on
Scoop.it
-
Benedict Cumberbatch News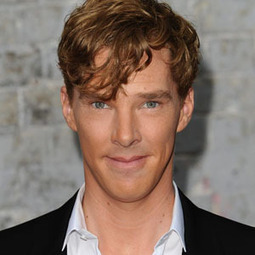 Reports from the 'London Daily News' yesterday, suggest the actor best known for his role on the television series Sherlock has secretly got hitched to hist long-term relationship. Sorry, ladies: Benedict Cumberbatch seems to be off the market.
Tee Poulson's insight:
Last year during the media's 'silly season' the papers went to town on his Downton Abbey criticism; this year it appears to be a secret marriage.
See on en.mediamass.net
See on
Scoop.it
-
Benedict Cumberbatch News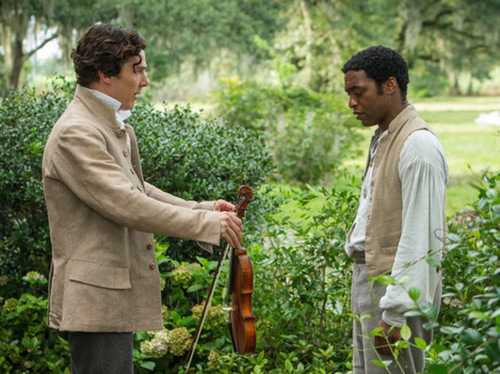 See on digitalspy.co.uk
See on
Scoop.it
-
Benedict Cumberbatch News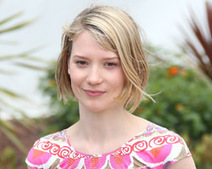 Following Emma Stone's departure from the project, The Wrap reports that Mia Wasikowsa is eyeing the vacated role in Guillermo del Toro's Crimson Peak. She'd join Charlie Hunnam, Benedict Cumberbatch and Jessica Chastain in the supernatural thriller.

The project reunites Del Toro with Legendary Pictures who financed Pacific Rim, with Universal Pictures waiting in the wings to possibly come on board to finance and distribute. Plans are for filming to begin in February 2014.

Wasikowska, known for her title role in Tim Burton's Alice in Wonderland and for films like Lisa Cholodenko's The Kids Are All Right, Cary Fukunaga Jane Eyre and Chan-wook Park's Stoker, can next be seen in Jim Jarmusch's Only Lovers Left Alive.
See on comingsoon.net
See on
Scoop.it
-
Benedict Cumberbatch News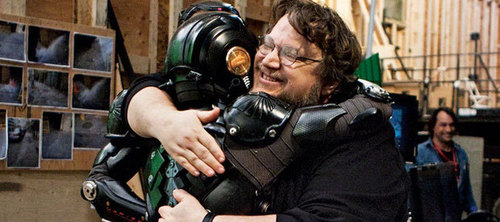 In the course of interviewing genre master Guillermo del Toro (pictured above) about his upcoming robots-vs.-monsters epic PACIFIC RIM, Fango also brought up his forthcoming horror film CRIMSON PEAK, and received reassurance that this haunted-house movie will not be a restrained mood piece.
Though it doesn't shoot until next February for RIM producers Legendary Pictures, PEAK has already attracted a strong cast, including RIM hero Charlie Hunnam, ZOMBIELAND and THE AMAZING SPIDER-MAN's Emma Stone, STAR TREK: INTO DARKNESS villain Benedict Cumberbatch and Jessica Chastain from the del Toro-backed hit MAMA.
The director, who's rewriting his and Matthew Robbins' original PEAK draft with Lucinda Coxon, promises this will be a truly hardcore horror film.
"It's a very traditional Gothic romance," he tells us, "and at the same time very modern in the sense that it has strong sex and violence. I've never done a movie that has anything remotely kinky, but this movie is a little kinky and the violence is very shocking. So you're traversing through a tranquil Gothic romance, and all of a sudden this terrifying and sexual stuff comes in. It's very much a haunted-house movie, but I don't think there's a ghost of a chance that we'll get a PG-13 rating." 
See on fangoria.com
See on
Scoop.it
-
Benedict Cumberbatch News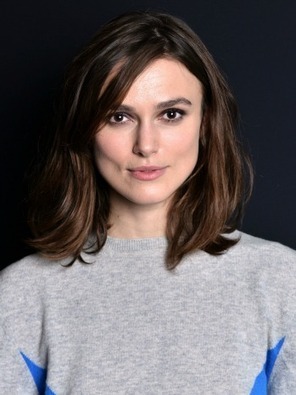 Keira Knightley is in talks to star opposite Benedict Cumberbatch in The Imitation Game, The Hollywood Reporterhas confirmed.
Morten Tyldum is directing the indie drama, which sees Black Bear Pictures adapting the book Alan Turing: The Enigma.
Turing (Cumberbatch) was a U.K. mathematician and cryptographer who helped crack the German's enigma code machine during the final years of World War II, helping the Allies to victory. He was later prosecuted by the government for being a homosexual and committed suicide.
Knightley will play a woman from a very conservative background who not only forms a complicated relationship with Turing but is there for him until the end.
Teddy Schwarzman is producing with Nora Grossman andIdo Ostrowsky of Ampersand Pictures.
The budget for the indie is in the $15 million range.
Knightley, repped by CAA and Schiff Co., was last seen starring in Anna Karenina and next co-stars in this fall's Jack Ryan withChris Pine.
See on hollywoodreporter.com
See on
Scoop.it
-
Benedict Cumberbatch News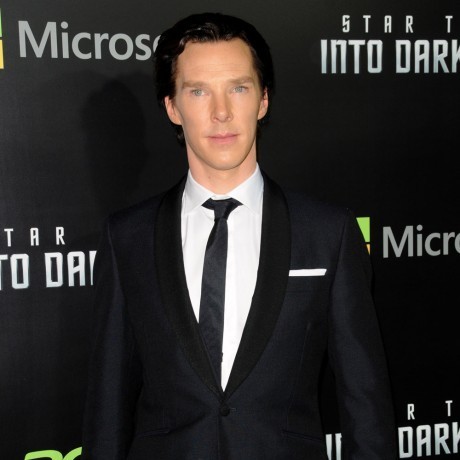 Rory Kinnear has been installed as the favourite to become the new Doctor Who, according to Ladbrokes.
As Matt Smith announces he's to leave the show at Christmas this year it gives the BBC plenty of time to look for his replacement and the firm make the Skyfall actor the 3/1 favourite to enter the Tardis.
David Harewood finds himself second in the betting at 4/1 with 2013 BAFTA winner Ben Whishaw given a 5/1 chance to step into Smith's shoes.
Should there be the first ever female Doctor Helen Mirren leads the way at 20/1 after publicly confessing her desire for the role, or it's an outside shot at 33/1 for Miranda Hart to take over.
Jessica Bridge of Ladbrokes said: "The early money suggests Ben Whishaw is the man for the job, and if the support continues it won't be long before he's contending for favouritism."
Ladbrokes latest betting

Who will be the next Doctor Who?
3/1 Rory Kinnear
4/1 David Harewood
5/1 Ben Whishaw
6/1 Benedict Cumberbatch
7/1 Harry Lloyd
8/1 Derek Jacobi
9/1 Russel Tovey
10/1 Alex Jennings
14/1 Stephen Mangan
16/1 Tom Hiddleston
20/1 Helen Mirren
20/1 Peter Capaldi
20/1 David Tennant
20/1 David Walliams
25/1 Tim Wright
25/1 Richard Armitage
25/1 Daniel Radcliffe
33/1 Tony Head
33/1 Miranda Hart
33/1 Hugh Lawrie
50/1 Bill Bailey
See on primetime.unrealitytv.co.uk
See on
Scoop.it
-
Benedict Cumberbatch News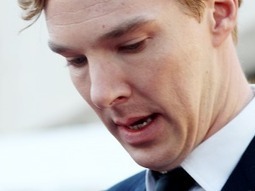 When The Hobbit opened a few months ago, we all saw a dragon's eye view of the fictional place called Lake Town. But we didn't hear the dragon's voice. Not yet.
Two years ago, my filmmaking friend Nathan Clarke, director of the surprising and hard-hitting documentary Wrestling for Jesus, pointed me to some aerial footage of another location — the very real city of Jerusalem.
It was, in fact, an unprecedented 7-minute aerial view of the city, captured for a documentary that will give moviegoers a chance to tour Jerusalem.
But no, we lacked a proper narrator for this sky-view tour as well. …
Now, at long last, Jerusalem is being readied for the screen. This 45-minute tour of the great city is a co-production of Cosmic Picture and Arcane Pictures, and it reportedly giving us "exclusive access" to "iconic holy sites and little-known parts of the region."
Having risen to great heights, Cumberbatch will now narrate from the sky.
Today, we learned about another collaborator on this project: Benedict Cumberbatch.
So, the actor known for playing Sherlock Holmes and the villain in Star Trek Into Darkness, the man who will give voice to Smaug the Dragon when we return to Middle Earth and Lake Town later this year… he'll also be the voice of our Jerusalem tour.
And they promise that the movie will explore "some of the surprising intersections among Judaism, Christianity and Islam, which come together in this sacred city."
Cumberbatch seems to be unique among rising stars in that he's as popular for his voice as for his face and onscreen charm. I'd be hard-pressed to think of an actor under 40 whose voice is so immediately recognizable, and who uses it to such memorable effect.
See on patheos.com
See on
Scoop.it
-
Benedict Cumberbatch News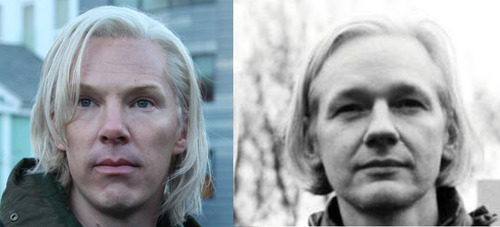 Tee Poulson's insight:
It's taken me a while to find the right comparison picture, but here it is. This is the closest match I could find to the 'look' in the only current official Fifth Estate picture, and it looks pretty damn good to me!
See on
Scoop.it
-
Benedict Cumberbatch News
Carter Burwell is reuniting with director Bill Condon on the upcoming WikiLeaks drama The Fifth Estate. The film stars Benedict Cumberbatch as Julian Assange and Daniel Brühl as Daniel Domscheit-Berg, as well as Laura Linney, Anthony Mackie, David Thewlis, Peter Capaldi, Dan Stevens, Alicia Vikander and Carice van Houten. The movie chronicles the early days of WikiLeaks, culminating in the release of a series of controversial and history changing information leaks. Josh Singer (Fringe, The West Wing) wrote the screenplay based on Inside WikiLeaks: My Time with Julian Assange at the World's Most Dangerous Website by Daniel Domscheit-Berg and WikiLeaks: Inside Julian Assange's War on Secrecy by David Leigh and Luke Harding. Steve Golin (Eternal Sunshine of the Spotless Mind, Babel) and Michael Sugar (Big Miracle) are producing the DreamWorks Studios production. Burwell has previously collaborated with Condon on such films as Gods and Monsters, Kinsey and the final two movies in the Twilight series. The Fifth Estate is set to be released on October 11, 2013 by Disney's Touchstone label.
See on filmmusicreporter.com
See on
Scoop.it
-
Benedict Cumberbatch News

Sir Roger Moore wants a role in 'Doctor Who' or 'Sherlock'.
The James Bond hero - who played secret agent 007 for seven films between 1973 and 1985 - revealed his desire over Twitter, striking up a conversation with 'Sherlock' creator and 'Doctor Who' scribe Mark Gatiss, who appeared keen to make his wish come true.
Mark wrote on the social networking site: "Isn't Roger Moore wonderful in 'The Man Who Haunted Himself'? I have such a soft spot for the film. (sic)"
Roger joked: "@Markgatiss thank you. I might be equally wonderful in Dr Who or Sherlock if asked! (sic)"
An overexcited Mark quickly replied: "My life is complete! Will be in touch. My Dad was once mistaken for you by two old ladies in Whitley Bay! (sic)"
Fans were also enthusiastic about Roger's suggestion, with most preferring the idea of the 85-year-old actor making a cameo appearance in BBC drama 'Sherlock' alongside Martin Freeman and Benedict Cumberbatch.
One tweeted: "history in the making (please make it Sherlock..I don't watch DW) (sic)".
However, one fan took the idea to a new level, suggesting the titular Time Lord in 'Doctor Who' should travel back in time on his intergalactic adventures to meet Sir Arthur Conan Doyle's fictional detective, who would be played by Roger.
The 'Sherlock' fan wrote: "You mean Roger Moore playing Sherlok Holmes in a Doctor Who episode? Awesome idea (sic)".
Should the opportunity arise, it wouldn't be the first time a former Bond star had appeared in the cult sci-fi TV show.
Timothy Dalton, Roger's successor, previously starred in 'Doctor Who' in 2009 and 2010, starring opposite David Tennant in two-part episode 'The End of Time'.


Read more: http://www.femalefirst.co.uk/tv/news/roger-moore-294444.html#ixzz2UgYVCmWZ
See on femalefirst.co.uk